Name something that 𝙞𝙨𝙣'𝙩 an Olympic sport, but 𝙛𝙚𝙚𝙡𝙨 like an Olympic sport 🤔 New York City Apartment hunting 🌈✨
You got accepted to SIPA (congratulations!) and couldn't be more excited to move to the city that never sleeps! But first: you need to find a place to live.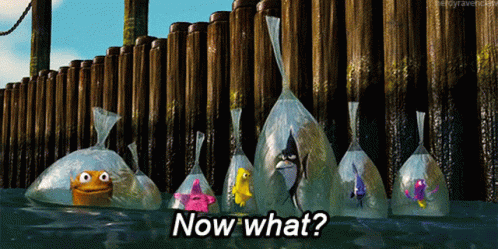 I am not going to lie; finding housing in New York City can be a really stressful process, but I hope the following tips will make it a smoother experience. 
Look Into Columbia Housing:

And do it early! You can a

pply to Columbia Housing through the University Apartment Housing portal (UAH). Columbia Housing is a reliable and easy way to obtain housing in NYC compared to the challenges of off-campus apartment hunting. If you are wondering what Columbia accommodations might look like or how much rent costs, you can take a look

here

.

Thank U, Next?

If you don't think University Housing is for you, but you would still appreciate some guidance, the

Columbia Off-Campus Housing Assistance Office (

OCHA

) can help you find non-university housing. Their services include online apartment listings for rentals and sublets.
I completed my first year at SIPA remotely, so when I moved to NYC as a second-year student, I no longer had Columbia Housing priority which meant my appointment to pick housing was later than that of incoming students Just like many of them, I had never lived in New York City; I didn't know which areas were safe, and I didn't know people in the city that could potentially become my roommates.
I decided not to fret but to strategize instead.
What were my options?
In addition to Columbia Housing, you shouldn't overlook International House. Many of my friends recommend I-House as a great housing option close to SIPA and a place to build community. Don't forget to check out their Financial Aid opportunities!
3. Last, But Not Least: You can apartment hunt beyond the student community! Some of the websites I used to apartment hunt were RentHop, Apartments.com, and StreetEasy. StreetEasy is my personal favorite because you can filter the results to only show "No fee" apartments, for which the renter does not pay a broker's fee.
Apartment hunting beyond SIPA can be daunting. From submitting countless documents to proving your yearly salary is 40 times your monthly rent (if you have trouble proving you make 40 times the monthly rent, check out Insurent). Nevertheless, it will be worth it!
After a three-week-long apartment hunt, I secured a studio apartment I love on the Upper West Side. I am sure that no matter what, you too will find a place to call home in NYC. Hang in there!
---
***SIPA is not affiliated with RentHop, Apartments.com, StreetEasy, or Insurent.